Dale Cleancare Services offers a comprehensive range of Professional Pest Control Services Nairobi Kenya in alignment with the latest trends. We follow the ERD principle (Exclusion – Restriction – Destruction 3, a philosophy based on the fact that prevention is always better than cure. We focus closely on the circumstances of your pest problem and devise solutions through controlled use of pesti- cides or alternatives such as mechanical devices, beneficial bugs and physical barriers.
We are equipped to handle all types of pest elimination ranging from
Mice & Rats
Cockroaches
Bed Bugs
Textile Insects
Store Product Insects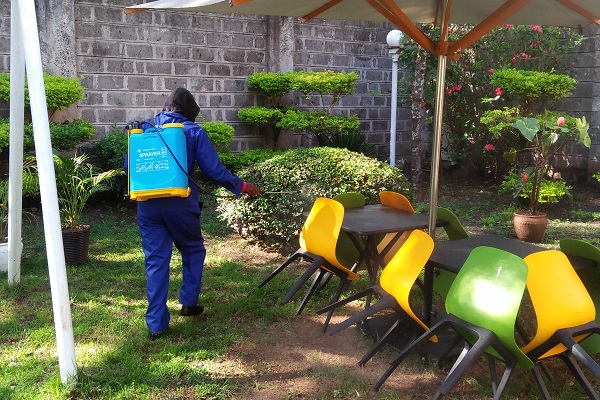 Bed Bugs Control
Termite Control
Bees Removal
Rat Control
Bed Bugs Control
Bed bug infestations can come in all different shapes and sizes and can require different methods to control. Dale Pest Cleancare bed bug control begins with a thorough inspection of your home. Our professionals are trained to spot the signs of bed bugs and find where they're hiding. Based on what the professional finds, we will recommend a customized solution to best fit your needs, using multiple techniques to solve and eliminate your bed bug problem.
What are some common signs of bed bugs?
Because bed bugs are generally nocturnal and come out to feed when you're resting, seeing actual bed bugs isn't the most reliable way to tell if you have an infestation. Bed bug bites are another sign of bed bugs, however not every person reacts to them. Some tell-tale signs of bed bugs include shed bed bug skins, bed bug eggs, fecal spots on your mattress and bedding, and bloodstains on your sheets and pajamas. If you spot any of these bed bug signs, you should contact us immediately for a FREE bed bug inspection.
Termite Control
Bees Removal
Rat Control