Hire one of the most trusted and reliable sofa cleaners in Nairobi and add new life to your furniture. Dale Cleancare team is an expert in Fabric Sofa as well as leather couch cleaning.
Whether it is your expensive lounge suite or dining room chairs, it tends to get dirty over time. While regular vacuuming is important, you need to get your couches properly cleaned every six to twelve months depending on the usage. Upholstery Cleaning restores the look of your sofa, couch and mattress.
And why let a dirty sofa create a bad impression when you can hire professional upholstery cleaners. It doesn't necessarily have to be stained before you consider getting it steam cleaned. This is important to maintain and manifold its beauty in the long run.
Our team has years of experience in Upholstery Cleaning in Nairobi. Our high-quality couch cleaning services are excellent choices for your couches, lounge suites, rugs, chairs, and more.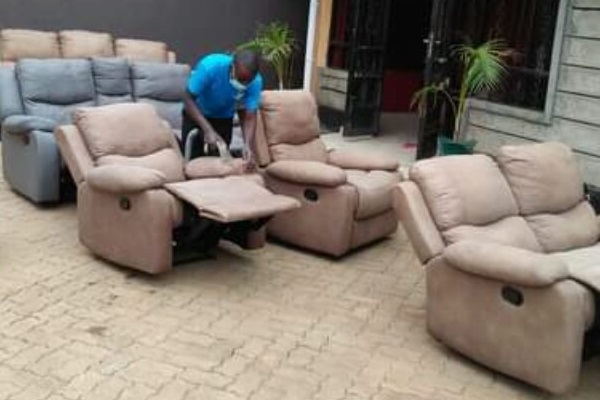 Range of Our Upholstery Cleaning Service

Why Choose Our Sofa Cleaning
Professional Leather Couch Cleaning
Leather Couch Conditioning
Best Fabric Couch Cleaning
Reliable Sofa Cleaning services
Lounge Suite Cleaning
Office and Dining Chairs steam cleaning services
Eco-Friendly Mattress Cleaning
Upholstery & Fabric Protection
We increase the lifespan of your upholstery by using proven cleaning techniques 
Another, all our sofa cleaners are experienced, friendly and professional.
Our sofa cleaners will never use Carpet Cleaning products on your Upholstery, unlike many other tradesmen.
As a top-rated cleaning company, we spot test in an inconspicuous place before all upholstery cleaning to check for colour loss.
We service all suburbs across Nairobi and sorrounding areas.
Above all, our cleaning products are child, pet and environment friendly.
Another, we offer competitive and Affordable Upholstery Cleaning services.
Also, you can now get a free Quote Online or over the phone.